Ah, the holidays. The most wonderful time of year! Soon you'll be hauling all your Christmas decorations up from the basement or down from the attic to make your home a winter wonderland. But first, consider taking some time to take some safety precautions. Here are some tips for holiday decorating safety.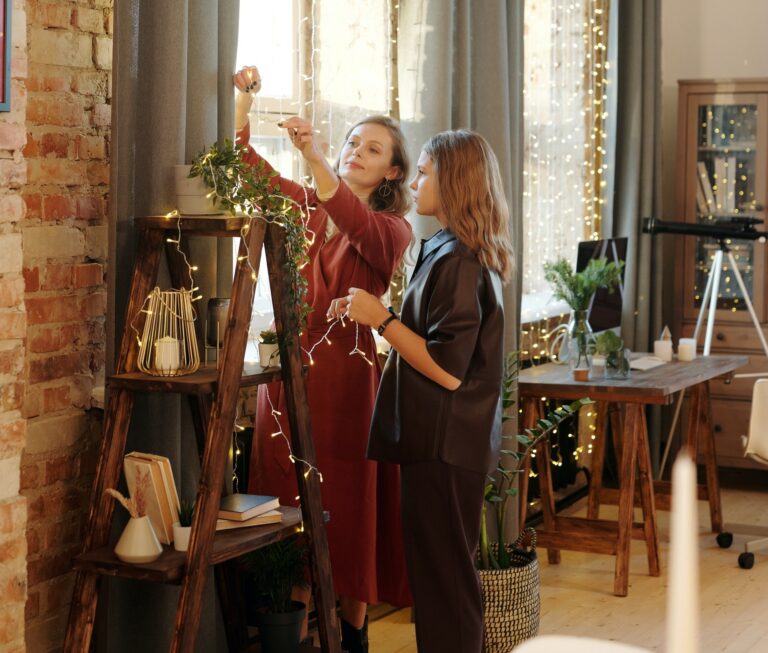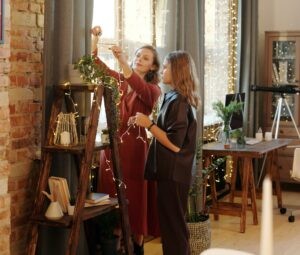 How to Prepare for a Safe Holiday Display
Check lights for frayed or loose wires, cracks or damaged sockets. Discard and replace damaged strands of lights.
Make sure the lights you use are approved by Underwriters Laboratory. You'll know your lights have been inspected for safety when you see "UL" on the tag. A red UL mark indicates that the lights are safe for indoor/outdoor use. A green UL mark means they are only safe for indoor use. (CSA and ETL are other nationally recognized safety symbols.) Consider using LED lights. They run cooler and use less energy.
Plan your holiday display according to the number of outlets you have available and avoid overloading outlets.
For outdoor displays, use heavy-duty extension cords intended for outdoor use. Use only three sets of lights per cord, and don't string together any more sets of lights than the packaging recommends.
Decorating Safety
When decorating outside, keep ladders at least 10 feet away from power lines. Use a wooden or fiberglass ladder as metal ladders can conduct electricity. Make sure the ladder is secure on the ground before climbing.
Before attempting to replace bulbs or make repairs on your decoration, make sure they are unplugged.
Ensure your outdoor lights and decorations are plugged into circuits protected by ground fault circuit interrupters (GFCI). These help prevent electric shock by breaking the circuit when differences in the currents of hot and neutral wires occur. You can purchase portable GFCIs where other electrical supplies are sold.
Secure lights and decorations to prevent wind damage.
Never staple or nail through electrical wires. Not only could this damage the wire, but it is also a fire hazard. Additionally, you could get shocked. Use clips to attach your lights instead.
Place cords and decorations in low-traffic areas where they won't be stepped on. Try to avoid twisting or kinking your cords.
Make sure your indoor lights don't touch drapes, furniture or carpeting.
Safety During the Holiday Season
Use a timer to turn off lights at night or when you're going to be away from home.
Consider using battery-operated candles instead of traditional ones to avoid the dangers of an open flame. If you do use traditional candles, don't light them near flammable objects.
Put candles in a place where they can't be easily knocked over, and make sure to blow them out before leaving the room or going to bed.
Putting Your Decorations Away
Inspect all your decorations before putting them away, and discard any that are damaged.
Store decorations in a dry location away from kids, pets and open flames.
Store boxes in a stable location at eye level to prevent them from falling over.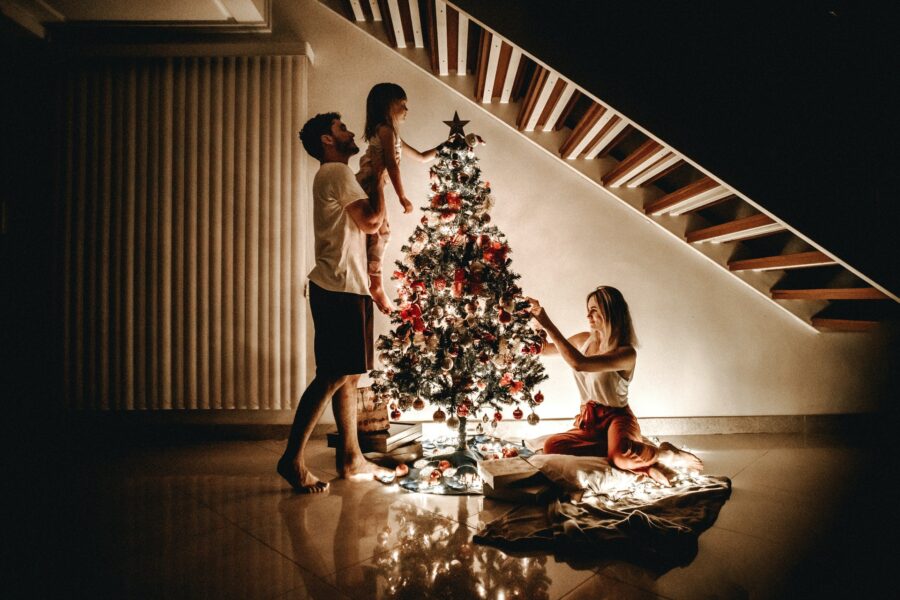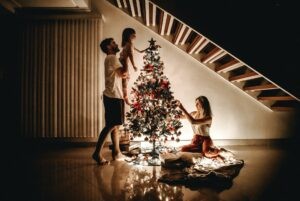 Do you still have questions about holiday decorating safety? We'd love to help! Reach out to us at 571-234-5589 or email us at [email protected]. For videos on lead generation, Facebook tips, handy realtor tools and more, be sure to check out our YouTube channel.