The pandemic led to many of us spending more time at home, and although we are slowly coming out of it, the impact it has had on the way we live (and work) in our homes seems to be here to stay. Consequently, upcoming design trends reflect these recent lifestyle changes. Here are some design trends to keep an eye out for in 2022.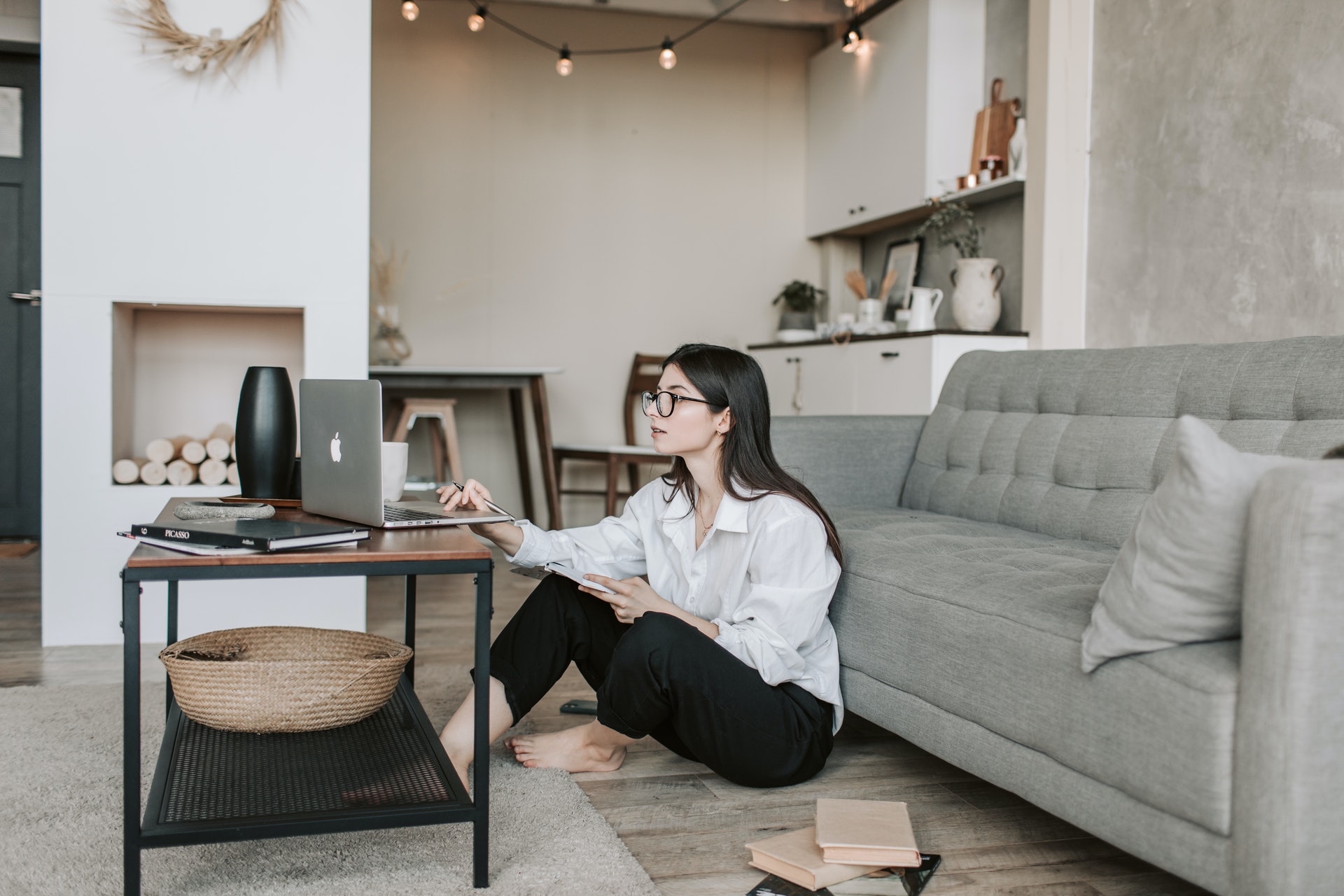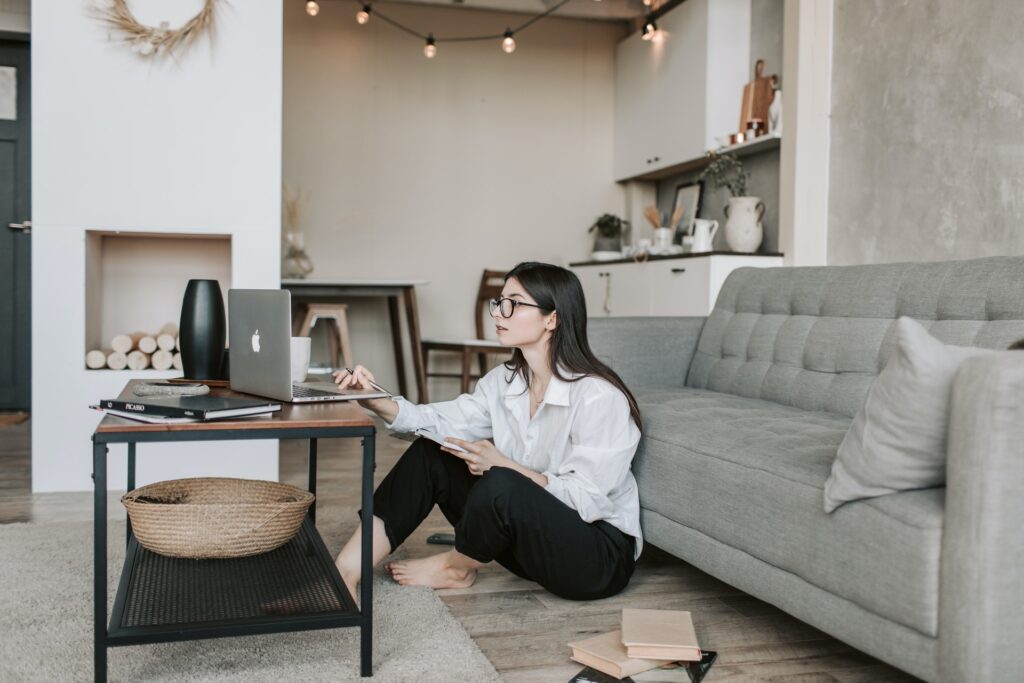 11 Design Trends for 2022
Multi-functional spaces – With the onset of the pandemic and everyone staying home, suddenly, the rooms in our home needed to double as offices and classrooms. Experts seem to indicate that we were headed in this direction anyway due to strides in architecture and design. Designers are using room divider tactics as well as making use of vertical space. Shelving, ladders and platforms can be used around doors and also serve as room dividers.
Minimalism – Due to the pandemic and many trying to get rid of old non-functioning items, minimalism is on-trend now. This means minimal decorations and furniture to create more free space for daily activities. Minimalism highlights the central purpose of a room and makes it easy to focus on day-to-day needs and chores. Consistent decluttering is a must.
Sustainable materials – Eco-friendly interiors will be on-trend in 2022. This means using recycled or reused materials or materials from sustainable sources such as reclaimed wood, bio-glass, recycled metal and jute. You can also use "green" paint, which is paint with non-toxic, low-biocide or "milk" tags.
Rounded edges – Softness and feminine forms are in right now and will continue to be in 2022. This applies to both furniture and décor. Think furniture without corners. Curved shapes make a space feel more comfortable because they have more soothing energy.
Smarter furniture – To have multi-functional spaces, you need multi-functional furniture. An area that can be used for intimate social gatherings and also a reading nook is desirable. Smart furniture is designed with function in mind and, in some cases, is integrated with technology, such as accent tables that house speakers, shelving that slides open to reveal a television or multi-cornered couches.
Basic and natural colors – Today's homeowners crave calm and relaxation, which means doing away with any bright details in the environment. Stone greys, tinted blacks and off-whites will be the favorites for base colors in 2022.
Shades of green – Green has already been trending, and it's expected to continue into 2022. Warm shades of green such as olive will be on-trend, as well as rich jewel tones.
Inspiration from nature – Natural materials bring warmth and a sense of coziness to a space and are needed in this strange time of being so connected with technology in our homes. Using materials in the home, such as wood, cane, rattan, jute, stone, linen, cotton, and wool will help provide balance.
Black accents – Although natural will be the theme in 2022, black accents will also be popular. Black provides a nice contrast against natural wood tones and other organic materials. Black will be used everywhere, including in furniture, lighting, home decor, trim, doors, walls, ceilings and kitchen appliances.
Light floors – Light-colored floors will continue to be on-trend in 2022. Light floors make a space feel larger. They also reflect the light coming in from the windows and distribute it around the room, making the space feel airy and bright. Light-colored wood flooring is desirable to bring a natural feel to your home.
Comfort and durability – Due to spending more time in our homes the last couple of years, having comfortable and more durable furniture has become essential. As some people are still working from home, we'll be seeing more comfortable furniture that can withstand more frequent use.
Do you have questions about our services? We'd love to help! Reach out to us at 571-234-5589 or email us at [email protected]. For videos on lead generation, Facebook tips, handy realtor tools and more, be sure to check out our YouTube channel.