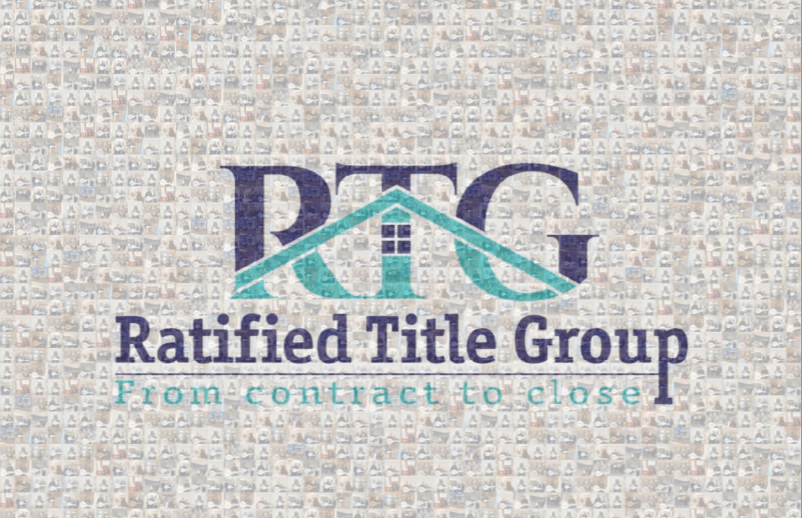 Our Mission
At Ratified Title Group, we go above and beyond to provide exceptional customer service and ease of mind to real estate agents during the often stressful process of a real estate transaction. With over 100 years of combined experience in the title industry, our team is dedicated to delivering top-notch service and convenience to our clients. In addition to handling all types of real estate settlements, we offer convenient apps to streamline the process and make it easy for our clients.
Locations
Our service area includes Florida, Virginia, Maryland, and Washington D.C., and we are happy to meet our clients wherever is most convenient – whether that be at their home, our office, or any one of our numerous locations throughout the region. Just give us a call and we'll be there to assist you with your real estate needs. At Ratified Title Group, we are dedicated to making the closing process as stress-free and convenient as possible for our clients.
---
Largest Title Company in the Greater D.C. Area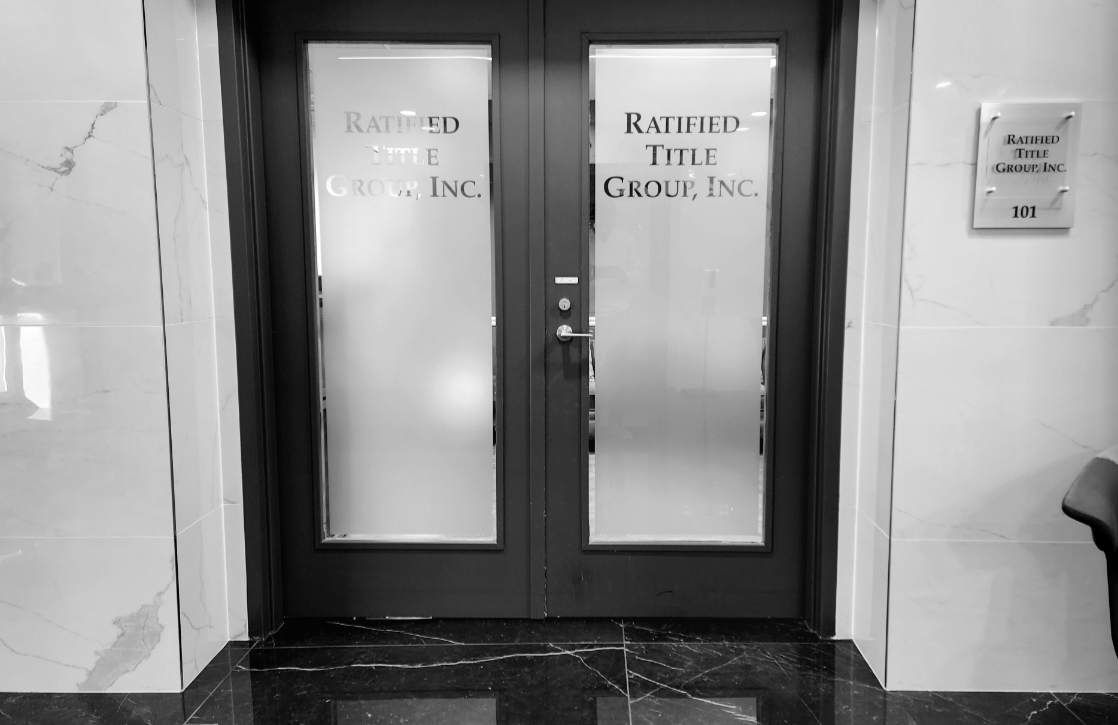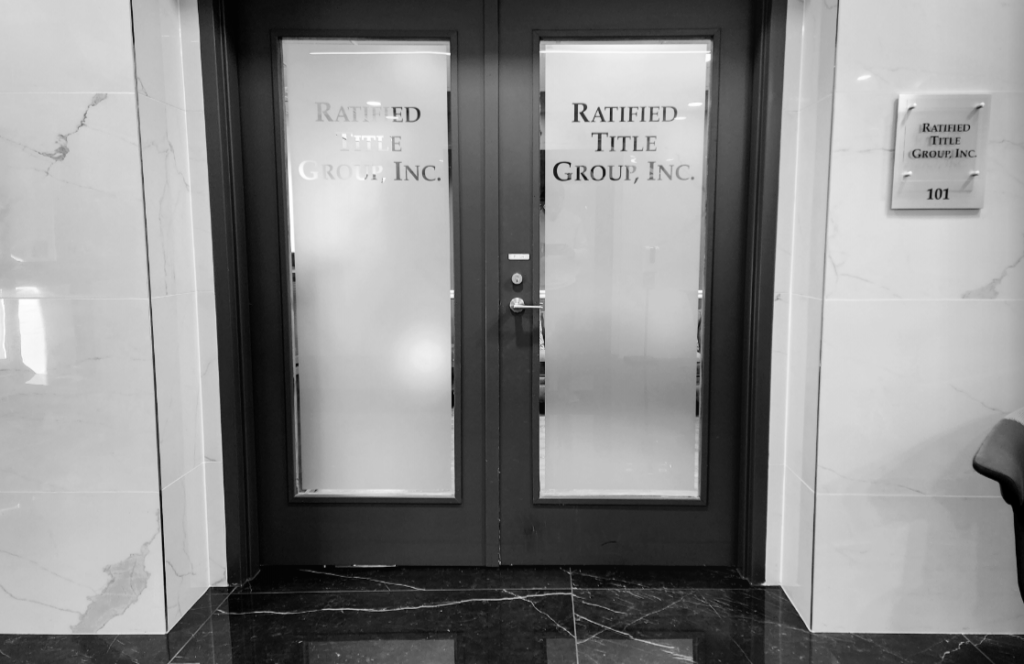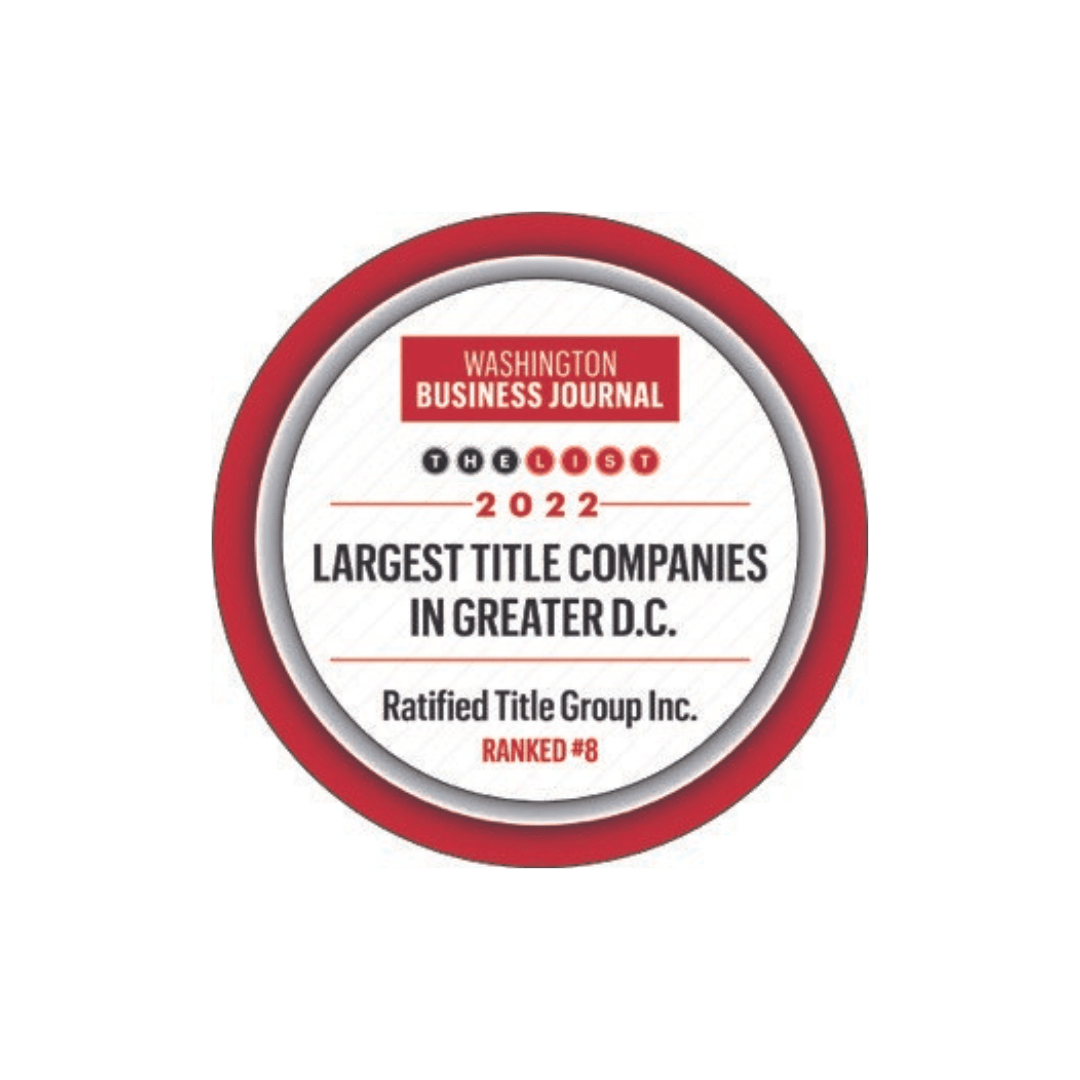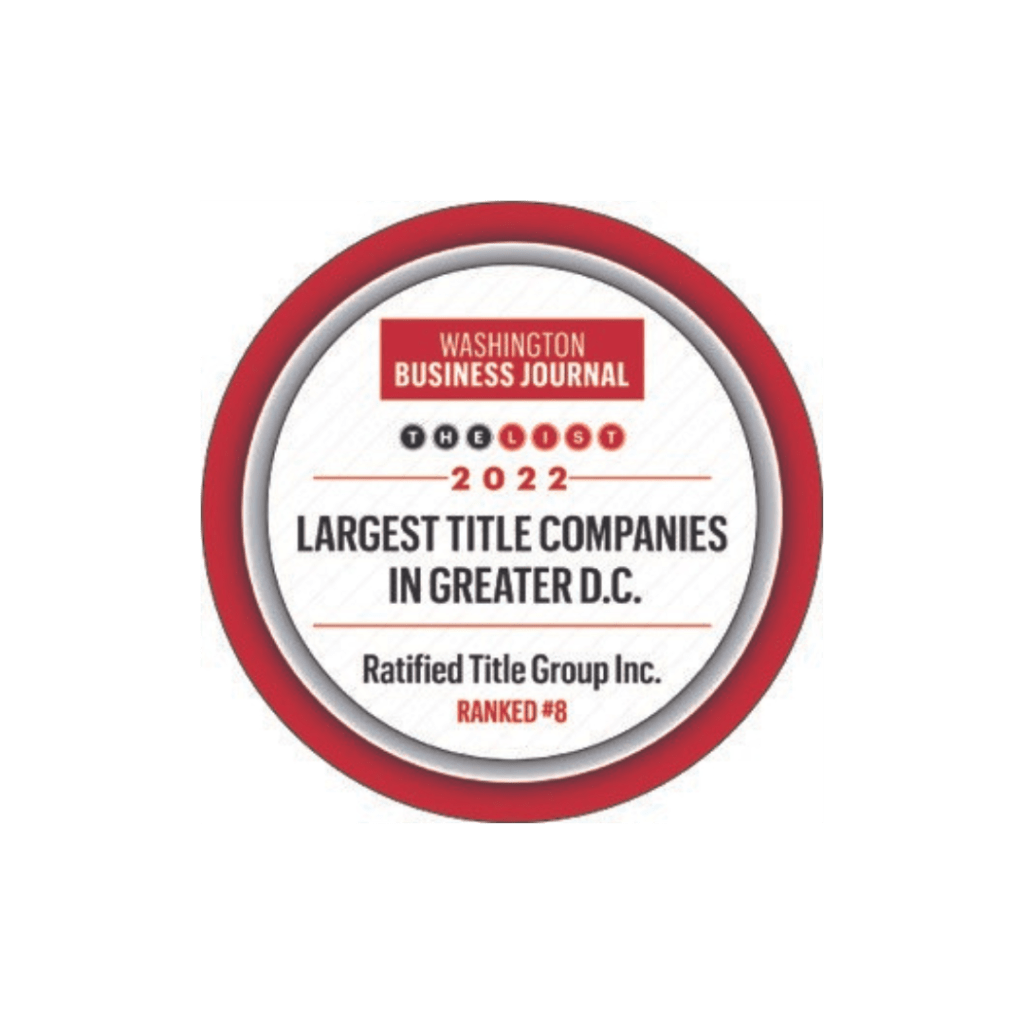 ---
Your Local Title Settlement Experts
At Ratified Title Group, we offer a comprehensive range of services to meet all of your real estate closing needs. Our experienced settlement officers have the expertise and knowledge to assist you with:
At Ratified Title Group, we treat every real estate title settlement as if it were our own. Our team is dedicated to being there with you every step of the way through the settlement process, explaining every document and answering any questions you or your clients may have. We understand the pressure and joy of home buying, and it is our specialty to make the process as smooth and stress-free as possible. When you choose Ratified Title Group, you become a member of our family. We are honored to have a high number of repeat customers who consider us their preferred choice for all of their title needs
What We Do For Agents
In addition to our comprehensive settlement services, Ratified Title Group goes above and beyond to:
Come to you for closings, anywhere and any time.
Ensure 5 Star Zillow or Facebook Page Reviews
Offer an EMD App for remote convenient deposit
Provide Title App for accurate seller net sheets and pre-lim HUD
Contact Us or Get an Instant Quote for FREE
If you need a residential, commercial, or refinancing settlement give us a call or email. We'd happy to assist you and make the process a pleasant experience with our industry professionals. You can also use our online quote form for assistance.