It's finally fall! The sweltering days of summer are over, and the temperature is a little more pleasant. If you're getting ready to put your home on the market or you're an agent getting ready to sell a home for your client, you may be wondering how best to give the home a cozy fall feeling. Read on for some decorating ideas perfect for this time of year.
Fall Decorating Ideas
Pumpkin Centerpiece – Pumpkins will start showing up at your local food retailer soon. Consider getting one and putting fresh fall flowers in it. You can even paint the pumpkin using gold tacks to give it a shine.
Apple Candleholders – Fill your home with the scent of apples by coring a few apples and sticking taper candles into the center. Not only will your home look like fall, but it will also have fall's fresh scent.
Chunky Knits – With the cooler weather, chunky blankets draped on the bed or over the back of the couch will give your home a cozy feeling.
Flowers in Vintage Tins – Place your fall flowers in antique spice and baking tins for a homier look than you get with standard vases.
Neutrals on the Porch – Just because it's fall doesn't mean you have to use bold colors. Using lighter colors on your porch will make an easy transition from one season to the next.
Use Items From Nature – Sheaves of wheat in vases on the mantel or bowls of pinecones on the coffee table will give your living space a fall feel. You can also forage for leaves and branches, and style them in a simple vase for your dining room table.
Pumpkin Display – Use artificial pumpkins in a galvanized bucket. You can personalize the bucket with stencils and paint and use cotton stems and wheat bundles to fill out the space.
Add Foliage to Pumpkins – Here's a great idea! Use Mod Podge to decoupage leaves onto pumpkins.
Apples and Plaid – Both plaid and apples are synonymous with the fall. Why not use both? Pair plaid table linens with an artificial apple centerpiece.
Decorate Your Front Porch – Create a fall atmosphere before anyone even steps foot in your house by using lanterns, pumpkins and cozy throw blankets draped over your porch chairs.
Fall-Inspired Accent Colors – Consider adding dark reds, deep greens, and splashes of gold to your tablescape. You can also use burgundy taper candles in gold candlesticks.
Display Gourds in Your Kitchen – Fill a basket or bowl with decorative gourds to turn your kitchen into a seasonal retreat.
Add some plaid – Plaid is the thing for the fall and instantly makes your space feel warm and cozy. Use it as an accent in any room on throw pillows, blankets, table linens or even lampshades.
Leaf Garland – A leaf garland made out of fall-colored fabrics hung on your mantle will add that touch of fall you're looking for. Here's an easy no-sew template.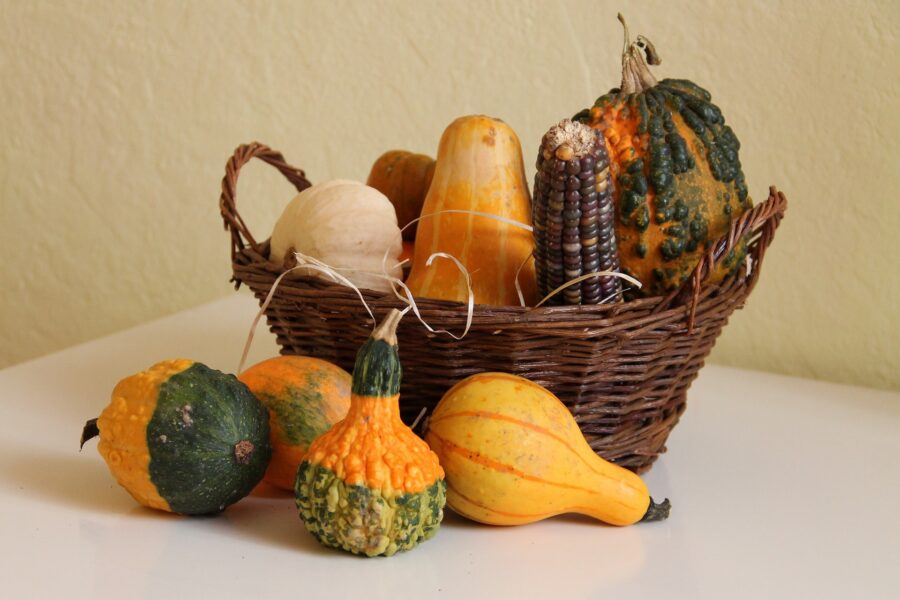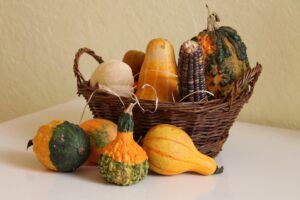 Do you have questions about how to stage a home for fall showings? We'd love to help! Reach out to us at 571-234-5589 or email us at [email protected]. For videos on lead generation, Facebook tips, handy Realtor tools and more, be sure and check out our YouTube channel.